New Radio Station To Come
Use Internet Explorer for the radio
Click link, choose Dialup or Broadband
Gospel Music 9am to 9pm EDT Every Sunday
To Resume When New Station is Set Up
TheDance/Ellie Concerts
Every Thursday night at 11:00 pm eastern
World News of interest to Christians
KILEEN TX TORNADO 5/25/2007
Disaster Relief in Texas
Shelters of Texas
Debbie, Tx-AnGel is in Kileen TX
Maps Maps Maps Maps
VIDEO ON DEMAND - STORMS
TORNADO LINKS
Greensburg KS tornado slides
Greensburg WIBW NEWS Video
Greensburg KS Big Well Attraction
Greensburg Clickable Map
Kansas So. Baptist Report
Greensburg Tornado Late Fri. May 4th, 2007
Greensburg BBC pics from Roy
DISASTER LINKS
Greensburg KS Disaster Relief
KATRINA RECOVERY HOLDUP
New DR Disaster Relief Unit
NAMB DISASTER RELIEF
Links for: American Red Cross,
Salvation Army, Intl Mission Board,
FEMA, NVOAD
HAM RADIO LINKS
Ham Packet Station Map
NICE This APRS site is an ACTIVE PACKET Map
HAM site QRZ
Online Sample HAM Test
Repeater Location Map
Ham License Manual
ARRL HOME PAGE
Echo Link HAM via PC
Hamuniverse Antennas
About HAM Radio
HAM Radio Public Service Examples

HAM RADIO ANTENNAS
Make antennas for any band (dipole)
Hamuniverse Antennas
Sling shot 2 meter antenna
SMultiband Sterba Curtain antenna
CANADIAN HAM LINKS
RAC Radio Amateurs of Canada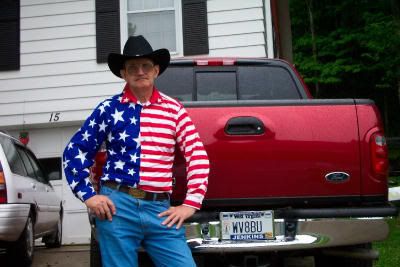 Freddy Suder WV8BU Owns Paltalk.com room CAR Christian Amateur Radio
People who own homes, businesses, and renters in Barton, Osborne, Ottawa, and Phillips counties affected by this month's severe weather can now apply for federal disaster aid.
They can also apply for low-interest loans from the U.S. Small Business Administration.
Additionally, Kansas and the local governments affected by May's storms get a minimum of 75 percent of the costs of recovery under the federal disaster declaration.
Some private, non-profit organizations can apply for assistance as well. If you want to apply for federal assistance or a loan, call FEMA toll-free at 1-800-621-FEMA.
Vicki's house was 1 1/2 blocks from grain towers
Email About Page