TheDance Johnny Cash Special - September 13, 2007 9pm EDT
J. R. Cash - Born Feb. 26, 1932, in Kingsland, Ark - Died 9/12/2003
June Carter Cash - born June 23, 1929, Maces Springs Va - died May 15, 2003
Invitational - Featuring Special Paltalk Singers
TheDance will open 9pm EDT and remain open until all special singers have sung.
If you can't wait in line, IM me to arrange a callup
Open Mic will follow the program for guests who wish to sing
FORMAT EXPLAINING THIS PROGRAM IS BELOW THE CHARTS
| _______SINGER_____ | ________SONG___________ | ________SONG_______ | _____SONG_____ |
| --- | --- | --- | --- |
Those who have Johnny Cash or June Carter Cash songs to play
These may be repeats of songs in Singers' List above
| _____SINGER_____ | ________SONG__________ | ________SONG__________ | ________SONG__________ |
| --- | --- | --- | --- |
| TRIPLE 707-Larry | | | |
| TheDance | Various Songs | Hurt | God's Gonna Cut You Down |
| Stacy4Jesus | I Walk The Line | Will The Circe Be Unbroken | |
| Wanna Pa | Ring Of Fire | | |
Ellie Ordered this 8/25/07
Click Titles Below For Audio/Video. Then click box in lower right corner for fullscreen viewing.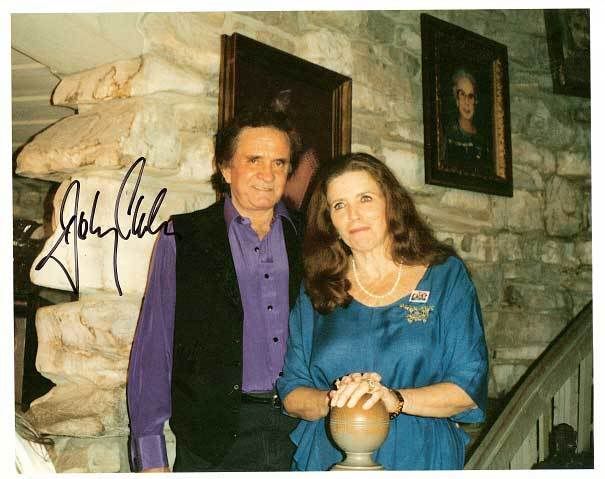 Johnny Cash - June Carter Cash
TheDance Specials
New Format - "Round Robin" Singers
TheDance room will open at 9:00 pm Eastern, on the Thursday chosen, and we will begin as soon as singers are available. The Program will be going into the morning hours of the next day.
You can enter TheDance room in two additional ways, other than the typical hunt for categories.
1. Click the "rooms" icon above your pal list, and enter TheDance in the box on the upper left.
2. Go to TheDance URL http://max.echoz.com and click "Enter Ellie's TheDance Room" link under Ellie's picture.
(This only works when the room is open.)
A Note From Ellie:
Hi, I'm Ellie TheDance, and I'm so pleased to have such special singers for "TheDance Specials."
I'm calling this a "Round Robin," where each artist will sing one song... then the next singer will be called to the mic. If there is not a long lineup of singers, each one who wishes to sing additional songs, and some have indicated so on the song list page, may do so right away. Otherwise, just one song, and then on to the next singer, with artists returning for more songs.
There will be times when I'll call up a singer who has recently entered the room because we were in IM about timing.
This will happen when a singer is not able to wait in the room, standing in line with their hand up. Anyone may contact me and let me know about when they will be able to come in to take the mic.
I'll do my best to get each person to the mic in a timely way, and I trust all will understand when things are not as they usually are. I Thought the Elvis Tribute went well, the first trial of this "round robin" idea... hopefully we will continue to improve on the idea.
How ever it is accomplished, I hope you'll all bear with me... this IS new, and appears to be a fantastic way to cover special events/anniversaries/etc. Note that live singers will take precedence over those playing recordings of the Featured Person(s). Any suggestions you may have will be welcome.
Thank you from the bottom of my heart!!
Let's have fun, Ellie "TheDance"
Please note there will be no weekly TheDance Concerts Thursday nights, as in the past. Instead, TheDance will plan special events, memorials, tributes...for these concerts, and announce them as they are ready. "Open mic" begins when the concerts are over, and anyone who puts their hand up will be called to the mic. Thanks, Ellie
Note that concert night was changed from Friday 10pm EDT, to Thursday, beginning with the MichelGaudet concert on August 2nd. Specials begin at 9:00 pm Eastern Time.
Ellie will open TheDance as requested, or as time permits.
Click to Download Paltalk free